Crea Solution @CISMA 2019 Hall E2 Booth A22 – China sewing machinery and accessories show
25 September 2019 - 28 September 2019
Crea Solution will be at CISMA 2019 China! Hall E2 Booth A22 c/o COSMA TECHNOLOGY GROUP 

It will be an excellent opportunity to see and experience Crea Solution software solutions forthe fashion and made to measure industry.
Click here to get your ticket!
Text to Veronica Sanzaro – Head of Export – to book a Demo! v.sanzaro@creasolution.it
PATTERN MAKING 2D/3D CAD –  Create/VStitcher CAD Per la modellistica abbigliamento Create™ is the 2D CAD suite of Crea Solution for the creation and modification of patterns integrated with CAD 3D Lotta & VStitcher (Browzwear).
Garade sized automatically
Design a whole pattern base in only 10 seconds thanks to the macro functions integrated in the CAD
Import and work on pattern created by other CADs
Accelerate your creative flow
Digitize your patterns in 4 different ways
Become a Crea CAD expert in ONLY 3 DAYS of training, thanks to the reduction of designing times, designers are able to fully express their creativity.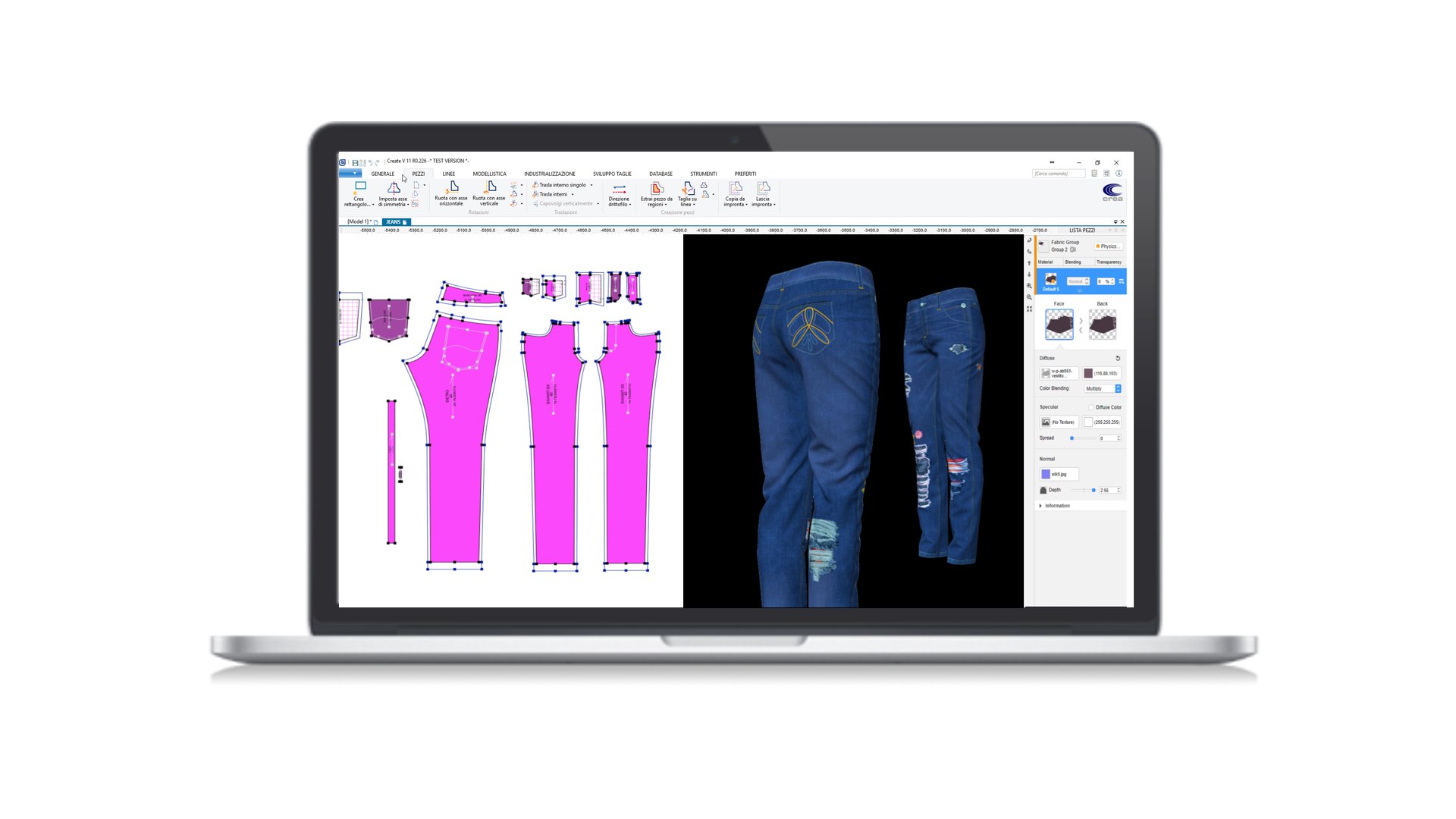 MADE TO MEASURE –  Creafit™
Undisputed tailoring quality, automated production
Tailor-made tailoring consists of different and complex processing phases. Automating these processes has been a challenge that Crea Solution has accepted by designing integrated solutions for tailors or large fashion houses that offer this service to their customers. Creafit ™ allows you to automate the creation of the model at 100% simply by entering the measurements of the end customer. Today it is possible to collect in a database all the personal data, measurements, models and orders of countless clients, integrate this information with PLM or ERP and automate the production of the garment, from design to placement and cutting.
MARKER SYSTEM  – Mind Cliché  Time optimization with Mind Cliché In addition to the Cliché ™ manual nesting module, we have implemented an innovative automatic nesting tool that can reduce the waste of any fabric in fashion garments production by up to 5%. Within minutes, Mind Clichè™ can automatically nest patterns created with Create™ or other CAD tools (such as Gerber, Optitex, Lectra, Investronica…). The ULTRA version features multicore systems and can increase performance by about 1% to 2% in machines with physical/virtual multiprocessor.