Union Binding Company optimizes processes with Crea Solution platform for composite materials
Crea Solution strengthens its presence in the snowboard and composite materials industry with specific solutions to guarantee optimal design, management and cutting. The characteristic that distinguishes the composite materials is the high cost of raw materials and the need to optimize their use. Union Binding Company is the leading company in the snowboard and accessories sector. To guarantee high quality products to its customers, Union Binding has chosen Crea Solution as IT Partner from the design to the cutting of composite materials. For the design of the technical parts, the designers now use Create ™ Composite 2D CAD.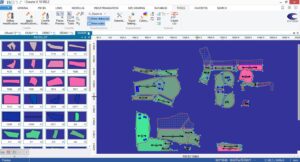 Create ™ Composites is the system for creating and modifying patterns of products made of technical and composite fabrics that supports the pattern maker with flexible and fast work tools. Thanks to the direct importers of the larger IN / OUT proprietary formats of Create ™ Composite, it is possible to receive patterns made with other CAD systems and to be able to carry out modifications in total precision and freedom. The sophisticated module is indeed a necessary tool for companies that work with composite materials.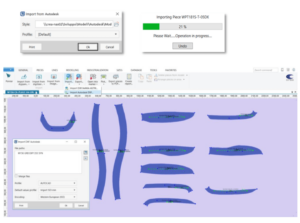 To optimize all processes, the Union Binding technicians now use Mind Cliché ™ Composites, the innovative automatic nesting able to reduce production times by 98% compared to interactive placement. With a sophisticated algorithm it is able to automatically place models from the most popular CAD on the market on any type of technical fabric or material such as carbon fiber, glass fiber, polyurethane and coupled materials. The automatic positioning system is perfectly integrated with the composite digital cutter provided by Crea Solution able to intelligently control the production and manage the material, optimizing its use thanks to the great production flexibility.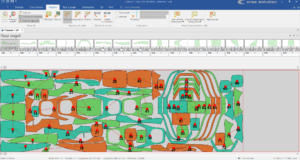 The interconnection of  Crea Solution software to the Union Binding IT systems made it possible to interact and exchange data, immediately generating enormous benefits in terms of time to market, resources used in the design and quality of the finished product.
With Crea Solution we have accelerated our time to market maintaining the high quality standards that distinguish our brand