Verzelloni focuses on innovation with the CAD designed for upholstered furniture
Company overview
Founded in 1950, Verzelloni is one of the flagships in the Italian upholstered furniture industry, the products are handcrafted to achieve the highest authentic quality of Made in Italy. Concentration on high quality has always been a constant, in all aspects of daily activities, from all the raw materials used in the manufacturing process to the special care in the execution of the coverings.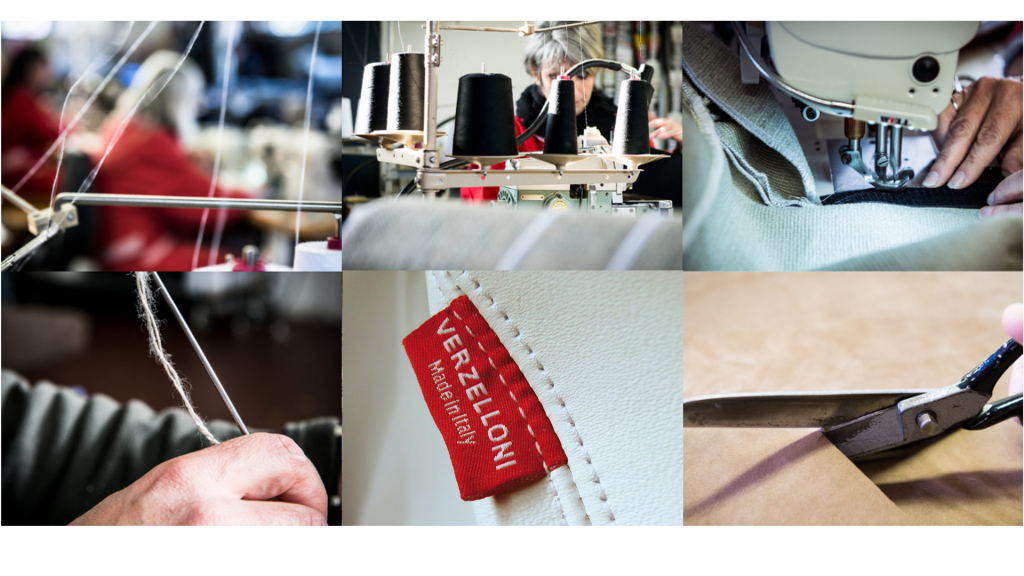 An increasingly demanding industry
The upholstered furniture market is more and more demanding, consumers are increasingly changing their furniture, demanding the highest quality and design at low prices. And obviously faster delivery times. To remain competitive, the demand must be met in all these aspects, to do so it is necessary to digitize the design flow with CAD for upholstered furniture as much as possible, to leave to the artisans the most important part of work, the one that gives high quality to the finished product.
The results
To make the finished product a jewel of sartorial quality it is necessary to involve artisans with maximum experience who can concentrate on providing the right added value to the production, for this reason Verzelloni has chosen the CAD for upholstered furniture, which allows maximum flexibility and working speed, for the ultra precise creation of patterns. The CAD is perfectly integrated with the Crea digital cutters, which guarantee maximum cutting precision at high speeds and performances.
"The CAD systems for upholstered furniture and cutting machines allow such precision that our professionals can best process the material and make the finished product a flagship of Made in Italy."
Luca Verzelloni
Verzelloni now has an integrated and performing system that starts from the conception of a model to cut the fabric, quickly creating precise templates that are automatically cut. The company has improved product development time by 20%, increasing production without having to implement the staff of the design and production departments.
The products
Create Furniture is the CAD specifically designed for upholstered furniture that has modules and features to speed up the creative flow and design of sofas, armchairs and upholstery. In addition to offering a wide range of universal imports / exports to work with any CAD on the market, always maintaining all the information on the model and patterns.