Crea Solution and Browzwear announce the MAY 2020 Lotta & VStitcher release
18 June 2020 15:05 - 15:05
Browzwear and Crea Solution announce the latest release of 3D CAD for the clothing industry, improved to help companies increase efficiency, reduce sample production and accelerate time to market.
In addition to functionality improvements and bug fixing, the main changes in this release are:
Views of hyper-realistic 3D garments
The native integration of the program with Adobe offers a more realistic visualization of the materials and allows full design freedom even of the smallest details.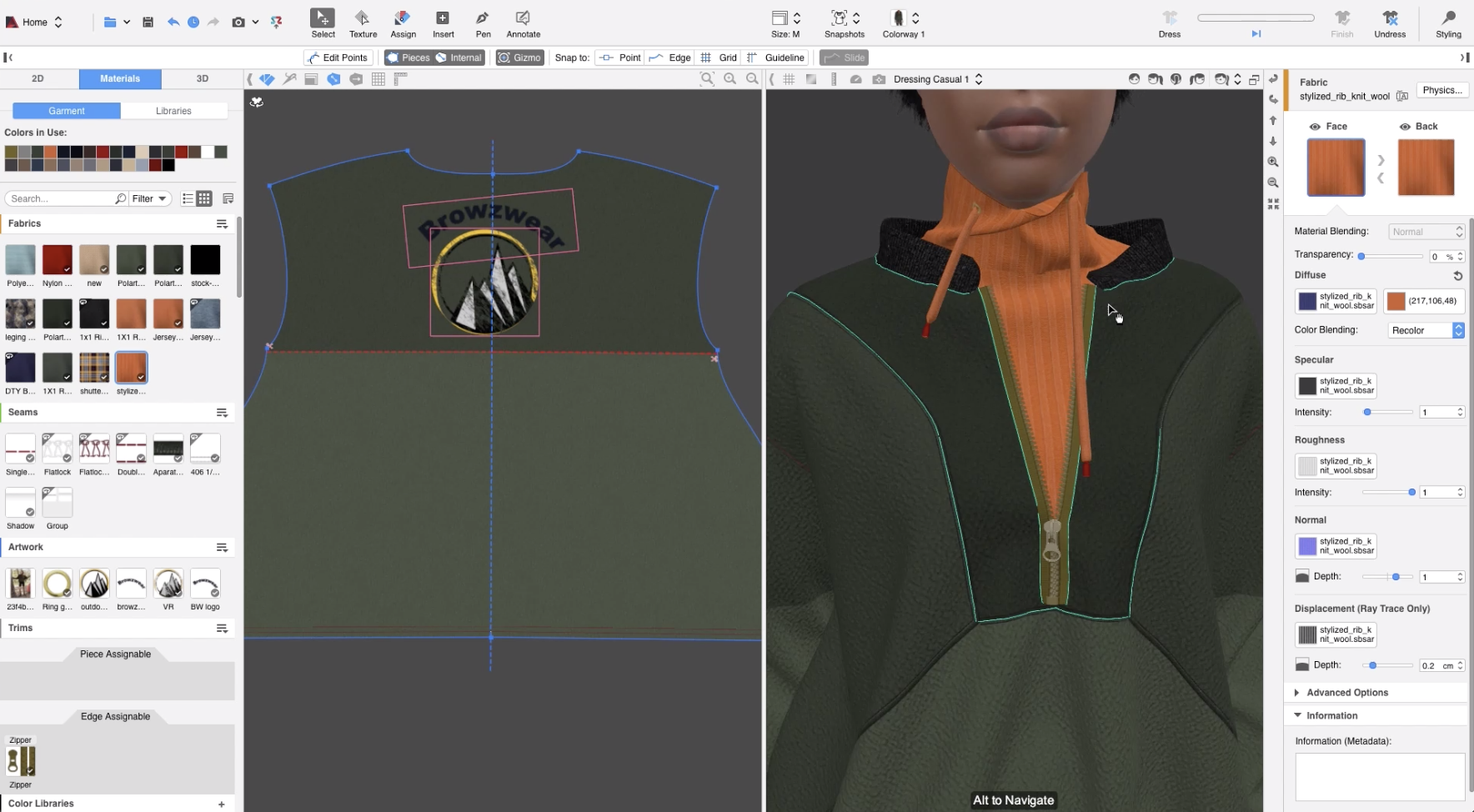 Cloud-based V-Ray rendering
Browzwear now offers designers a completely cloud-based, V-Ray, direct rendering from VStitcher and Lotta, which allows for the rapid creation of photorealistic renderings at no cost to the personal workstation.
Remarks
Now designers can leave notes and add sketched details using any image editor or drawing tool directly on the 3D and Avatar style. This new feature simplifies communication and collaboration with model makers and other team members in different places.
Block library supplied for Smart Design
Access to a library of basic clothing models, designers of any skill level can quickly and easily create new designs without the need to create the basic clothing block first.
"Pinch-and-pull" modifications of the model
This feature simplifies and speeds up the process of adjusting specific areas of the garment without inadvertently affecting other pieces of the simulated motif.