In a recent report Bloomberg, which estimated the entire turnover of the Metaverse at 800 billion by 2024, underlines how fashion brands are already earning millions, paving the way for a wardrobe that could soon be larger in version. digital than real.
What is Metaverse?
The concept of metaverse is one of the biggest trending topics in the world, it generally refers to shared virtual environments, in which people can access via a smartphone or oculus and in which you are represented by your own 3D avatar. The activities available will be varied online, such as virtually attending a concert, making a potential online, buying and trying on digital clothes. All purchases within this virtual world will be done using cryptocurrencies.
Fashion will also be increasingly rooted in the metaverse: Generation Z customers will spend more and more time playing online, socializing and shopping.People will quickly want their avatars to look their best by fully immersing themselves in the fashion industry even within a virtual world, having true ownership of the fashion and luxury items they purchase. Thanks to NFTs, traceable and unique, the problem of fake fashion items will be overcome, as every digital item is verifiable blockchain.
Why brands are so attracted by Metaverse?
In recent years, the fashion industry has focused on the intersection of the digital and physical market.An example in this direction is the collaboration between Balenciaga and Fortnite, which made it possible to purchase clothes (seen below) inspired by various Balenciaga designs within the game.
Collaboration with the gaming industry is not just a way to experiment with the creativity of your designers, as it represents a huge economic opportunity, helping brands to move closer to generation Z. Most of these joint ventures in fact, offer to Buyers the chance to get their hands on a limited edition physical garment, like the one featured in the game.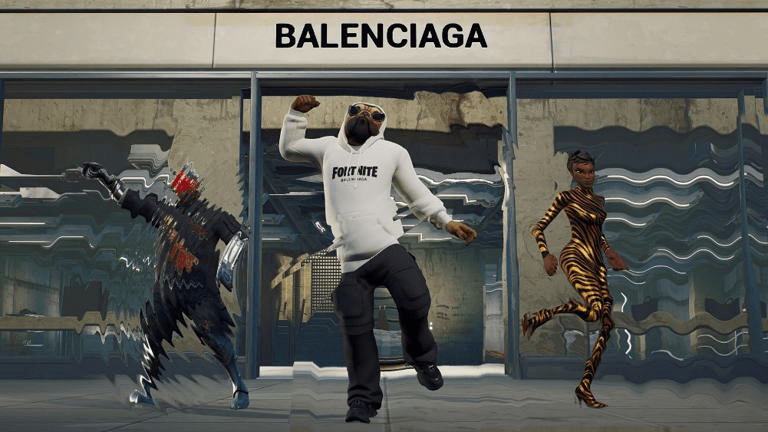 Balenciaga porta l'alta moda su Fortnite
The fusion of the video game and fashion industry offers unlimited opportunities for creativity, which will go beyond the physical limits of the fashion industry, being avatars of any shape you wish.
Dolce and Gabbana also released a digital collection of nine NFT clothing items in October, calling it the "Genesis Collection". Sold for approximately $ 5.7 million, the collection has become the most expensive digital collection to date.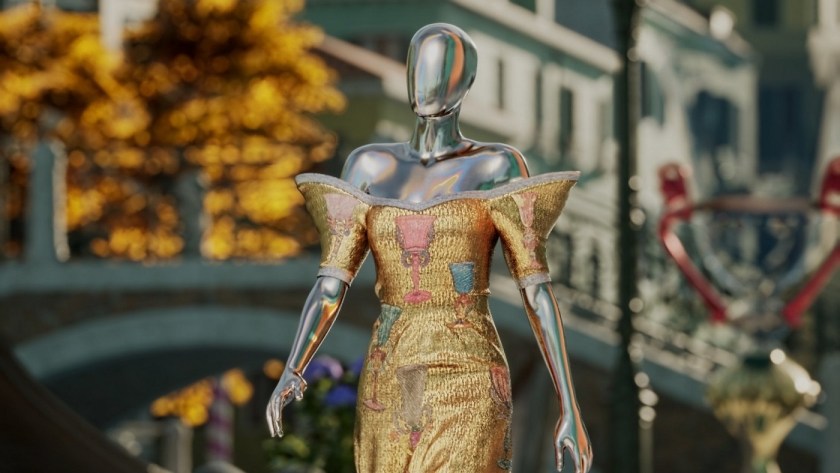 Dolce & Gabbana alla conquista del Metaverso
La moda ha tutti i requisiti per poter sfruttare al meglio i vantaggi insiti nel metaverso e in particolar modo negli avatar, le identità virtuali attraverso cui le persone potranno agire nella nuova realtà digitale.
Not just virtual clothing
Within the metaverse it will be possible to create avatars with measurements faithful to reality, allowing infinite opportunities for virtual try-on and personalization of garments and accessories by users in virtual dressing rooms and configurators. It will be possible to order real garments, which have already been tried on and worn within the virtual world and to customize them, the order data will be integrated with the PLM systems of clothing companies that will be able to produce garments on demand in a way fast and automated.

Configuratore all'interno del Metaverso nato dalla collaborazione di Crea Solutione Shinsoftware