PLM and global interconnection: Ideal Blue is worldwide Made in Italy
The Company
Ideal Blue is one of the leading companies in the Italian and international textile scene with over 40 years of experience in the fashion industry. The factories are located in Italy and follow the most important fashion brands worldwide in the industrial process of the concept to production up to logistics, producing over 9500 prototypes per year.
The company specializes in the production of jeans and is among the few companies in Europe to have revolutionized the denim industrial washing process using almost exclusively the laser: a choice to the benefit of environmental responsibility and cost containment.
Ideal Blue is constantly looking for innovation. This commitment translates into the ambition of the group to fully reveal the potential of its customers, offering them not only excellent finished products, but also providing services that cover the entire production chain while respecting sustainability, with fast delivery times.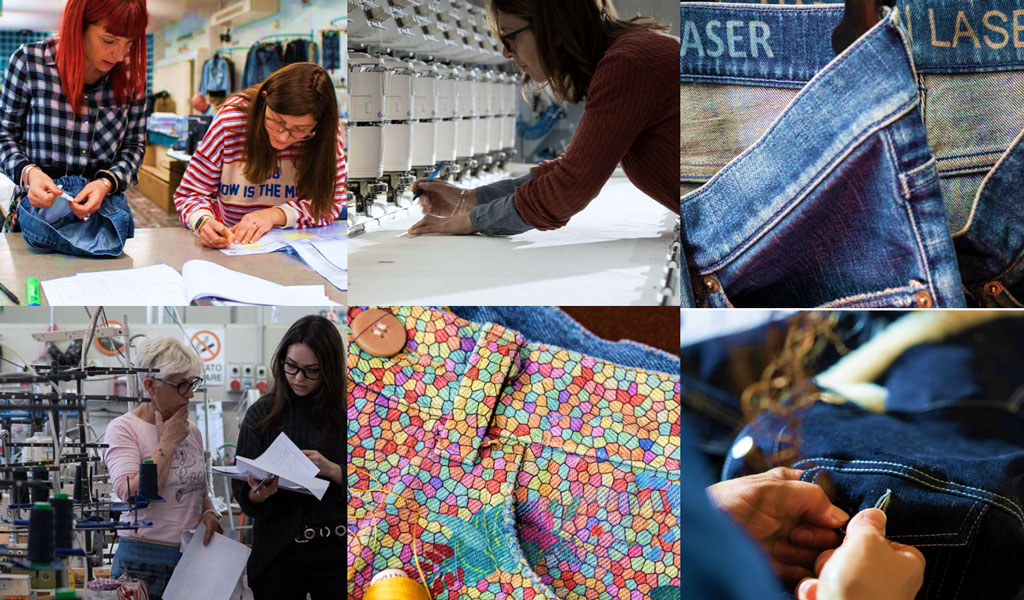 PLM as a custom project
The operating team explains: "In a reality as large as ours, all departments must be structured so as to be interconnected, thus enabling better operational functionality, both in the prototyping phase and in the final production phase." For this reason Ideal Blue has chosen the PLM Crea Solution, able to centralize all the work flow and all the data in a single shared environment, without redundancy.
"Understanding PLM system as a plug-and-play software is a mistake, it is not a CAD or other systems that can be standardized. PLM system acquires value only if it is deeply integrated into all business processes. Each PLM system sold for us is a customized project, which is implemented after a thorough analysis of critical issues and best business practices. Only the results count for us: on average, our customers reduce sample execution times and 10% production times by 25% " Crea Solution PLM system consultants explain.
Global Integration
The PLM system implemented by Crea Solution allows Ideal Blue users to work with a tailor-made database and to enter all the data related to the development of a product in a single environment, this information will be available to all players in the supply chain without redundancy. In its Technical Draw application the PLM system also allows designers to create sketches in vector which will then be printed on the data sheet. Through the main dashboards, Ideal Blue can now track the progress of prototypes and samples through the perfect synchronization of all information, as well as it will be possible to automatically estimate the cost of a model during its development.