Fast communication and dynamic workflow: Mimoska and 3D software for fashion design
The company
Founded in 1968, in Legnano, Mimoska produces clothing for its own collections and other brands on the market (Yamamay, Fiorella Rubino, Motivi, Elena Mirò, Aeffe Group, Zalando). This dynamic company, with production facilities in the Czech Republic, Morocco and Tunisia, produces over 1 million garments per year.
In the main headquarter all the collections are managed and prototypes prepared, over 800 per year. Mimoska CZ, the headquarters in the Czech Republic established in 1995, is the central pole of luxury production and thanks to investments in advanced technology guarantees a very high production flexibility.
Dynamic workflow
Mimoska has to adapt both to the production and marketing dynamics of its brands and to the dynamics of the service provider, thus accompanying other brands and retailers in the entire workflow, from design to prototype production to production. The industry is becoming increasingly demanding, speed and flexibility are key elements to remain competitive. For this reason, Mimoska has chosen 3D Lotta & VStitcher CAD to create prototypes from hyper realistic garments, reducing prototyping times and having a visual tool communication with customers becomes much faster.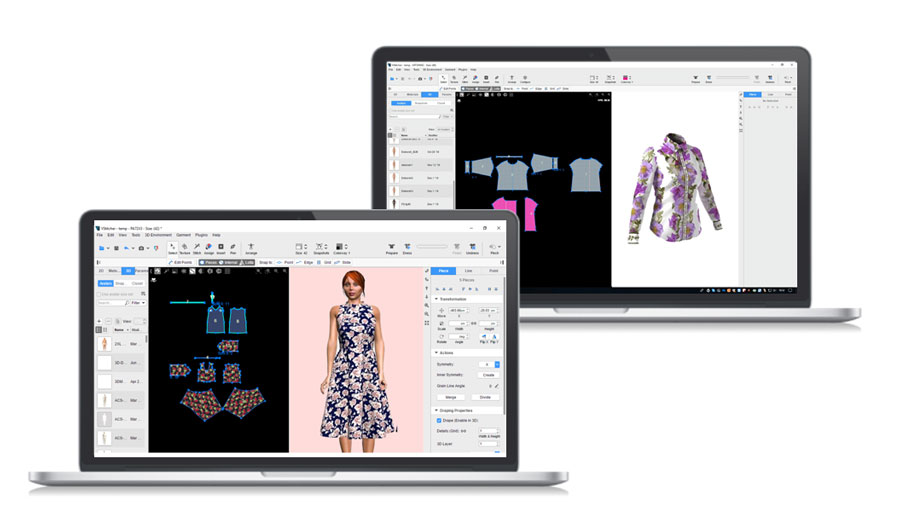 Once the pattern has been created it is possible to immediately view the 3D prototype with the Fashion design software, without having to search for fabrics, cut them, sew them and perform the fitting. The pattern fixation? Simple and fast, thanks to the integration of 2D and 3D CAD. Presenting a real prototype to the customer in less than 4 hours is a real revolution in terms of communication and workflow.
While with VStitcher, software for 3D fashion design and fitting, is possible to visualize the pattern created on a real model, with Lotta you can make modifications in few clicks (colors, textures, sleeves, logos and so on). This whole process without having to realize the real prototype, in this way clients can see immediately the work and give a rapid feedback.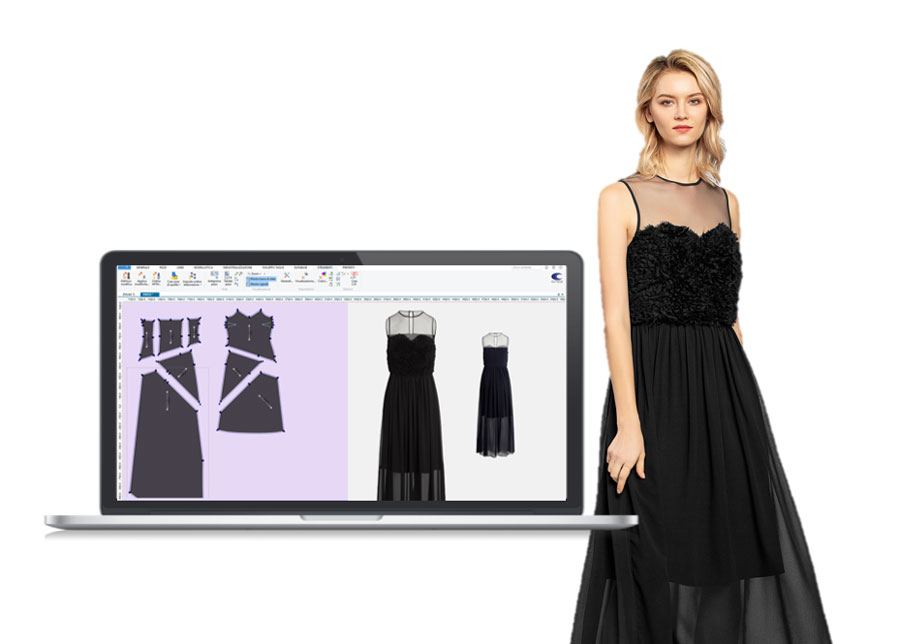 ""We need to stay ahed of our competitors, the market today requires rapid response and fast production, at whatever speed you work you are practically always late. If there are fashion design software able to reduce design time that at the same time improve the quality of the service we offer we need to use them "
Vincenzo Bianchi – General Director
Fast communication
To allow the customers to view 3D prototypes without having to install viewers or other 3D file opening software, it is possible to use the Stylezone sharing platform, which allows to share in a public or private way the 3D garments made in CAD and note any comments, changes and feedback from the customer. The 2D / 3D prototype is created and is immediately uploaded to Sylezone, so the customer is able to view the prototype in a few tens of minutes, compared to the days of waiting to obtain a physical prototype. The client is also able to annotate, write, comment on the sharing platform to give fast and concrete feedback to the company.