Italproduzioni : Craftsmanship, tailoring, manufacturing and fabric automatic cutting
3 October 2019 9:18 - 9:18
The company
Italproduzioni is an Italian clothing company producing a luxury shirt for top-level brands. With over 3000 square meters of production area, the only mission of the company is to produce high-quality shirts combining craftsmanship and technological innovation. To maintain the high-quality standards of its clients, Italproduzioni enhances shirts with manual workmanship and craft details (such as bartacks, initials, shoulders, mooches…), which make them all unique and exclusive.

Craftsmanship and technological innovation: cutting fabrics faster with automatic cutting
Shirt production industry is very demanding: incumbent deadlines, many different fabrics, high-quality standards level. To accelerate the production and keep the quality very high is necessary to optimize some workflow steps like fabric cutting with automatic cutters, combined with auto-nesting software.
Craftsmanship and technological innovation,

tailoring and production control

to create a perfect shirt.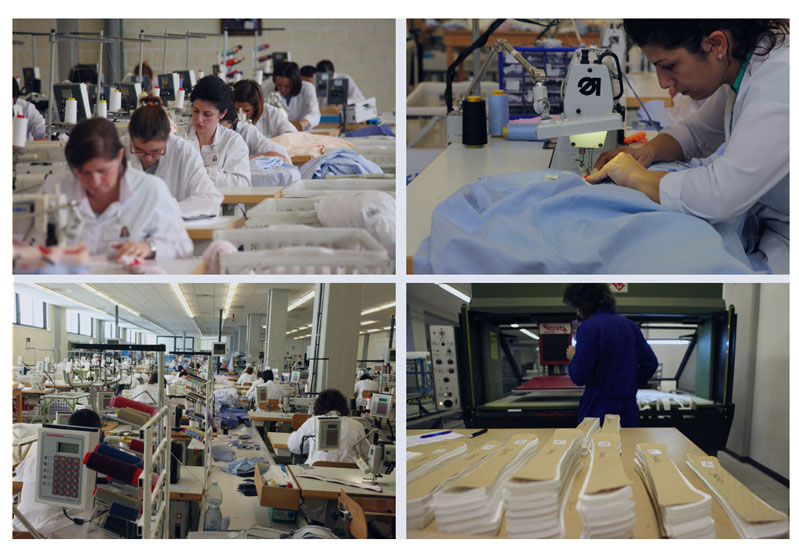 Italproduzioni is one of the leading companies which have always invested in advanced technology to boost the productive processes, for this reason, it has chosen Crea Solution as the strategic partner to optimize the entire workflow. From CAD and auto-nesting software until the automatic fabric spreading and automatic cutting of the fabrics. The results are unmistakably obvious in terms of fabric waste reduction, thanks to nesting algorithms is possible to drastically reduce the use of them. Moreover, even production time is reduced, the automatic cutting of the fabric leads even to the efficiency of the next passages, cutting perfectly the parts of the pattern that are ready to be sewed.
Conveyor automatic cutting for fabrics
The automatic conveyor cutting systems offer the possibility to cut a great variety of fabrics and are suitable for all types of production. These latest-generation automatic cutting systems guarantee maximum safety, energy savings and high customization of cutting tools and accessories. In fact, it is possible to have software applications to control the machine during the cutting and to set the various parameters, long-lasting blade sharpening systems, automatic blade bending control systems as well as being mechanically prepared for industry 4.0.
Italproduzioni has decided to invest in these modern and flexible machines in order to adapt to the frequent change of fabrics. This choice, combined with the manual workmanship of the local Italian workers guarantees a combination of advanced machinery and the best professionalism.
Thanks to this strategy, Italproduzioni is synonymous with reliability guaranteeing quality at every stage of production, quickly adapting to customer needs and scrupulously respecting the defined delivery times.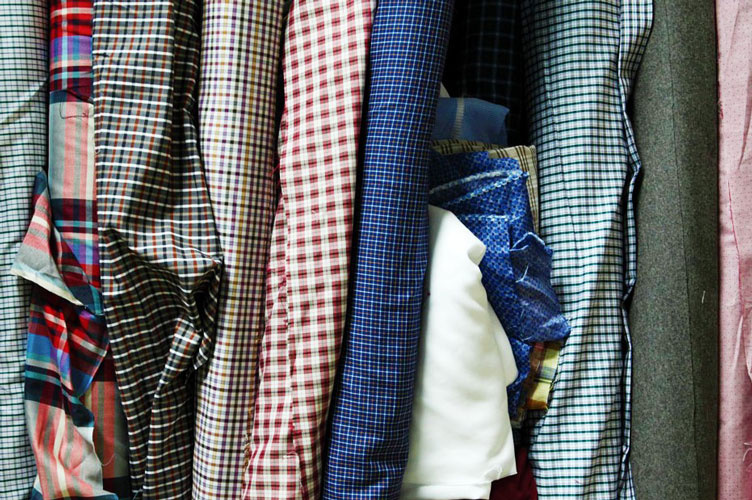 The great efficiency guaranteed by the machinery for the automatic cutting of fabrics allows minimizing production stops or errors, maximizing safety and production rhythms. Italproduzioni, like many Italian and foreign companies, has chosen Crea Solution with a technological partner to guarantee the interconnection of CAD-CAM systems within the company.